We use unique, custom-built Inspection Software to give us the edge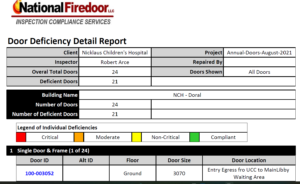 CMS adopted the Life Safety Code (2012) Life safety has become increasingly complex, and nowhere is this more evident than in healthcare. In 2016 the U.S. Centers for Medicare & Medicaid Services (CMS adopted the 2012 edition of NFPA 101, Life Safety Code.
What does this mean for facility managers? Facility managers are responsible for ensuring that the yearly inspection and testing be performed, Deficiencies Corrected, and records maintained for review by the Authority Having Jurisdiction (AHJ) … AHCA, CMS, Fire Marshals, Etc.
Some of the most dangers fires we have seen over the years have been in high-rise Condominiums. Facility Managers and Condo Boards have the responsibility to ensure that their Fire Doors have been inspected at least once annually as per NFPA 80. NFPA 80.5.2.4.1 which states that "periodic inspections and testing shall be performed not less than annually. What happens if you don't? If you don't get your fire door inspections completed annually, you're in violation of NFPA 80 and the authority having jurisdiction (AHJ) could write you up for building code violation
Anyone who has a fire door; most public spaces have them. For example, schools, Office Buildings, and Entertainment Venues. Also, just because it has an emergency exit sticker on the door doesn't mean it is a fire rated door. There's specific stickers on the doors and frames, often on the interior of the door, that mark a fire rated door.
We are proud to list some of the clients we have served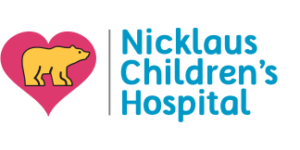 In the summer of 2021 Nicklaus Children's Hospital in Miami, Florida became one of are "Elite Customers".   Since 1950 Nicklaus Children's Hospital Formally Variety Children's has offers world-renowned pediatric medicine for children of any age. We have conducted inspections on the main hospital and  12 of their Outpatient Center's from Homestead to North Palm Beach. These inspections will greatly improve the life safety of there Patients, Employees, and anyone that enters these building once the deficiencies these inspection and testing reveal. Nicklaus Children's Hospital take great pride in keeping people safe while visiting their properties.